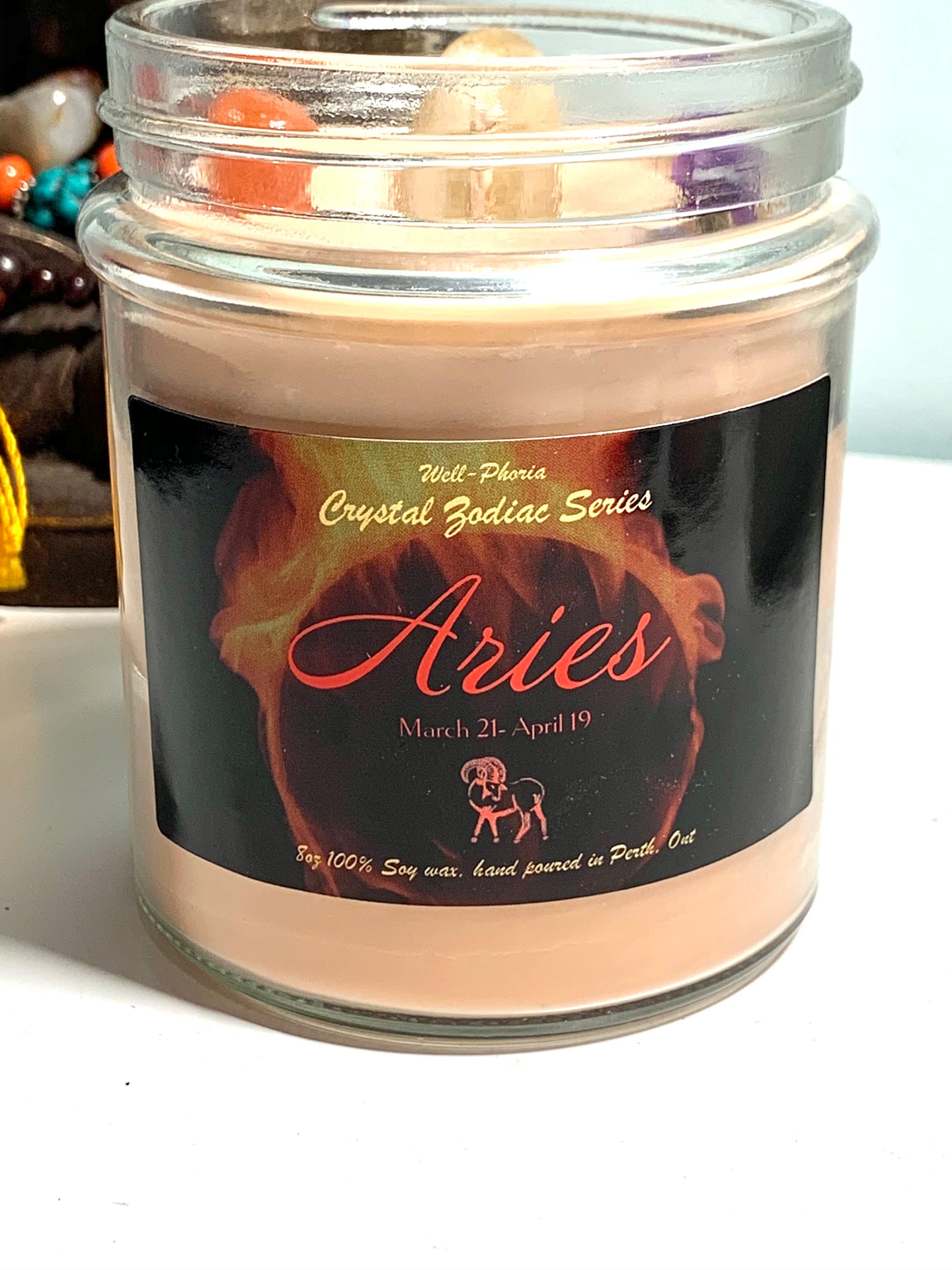 Aries Crystal Candle
Well-Phoria
Description

 

Zodiac Crystal Candle Series

Aries March 21- April 19
Aries is first sign of the Zodiac, and they are considered to be the trailblazers of the zodiac.

Passionate and independent, Aries aren't followers, they lead.  motivated by competition and winning, they will move forward towards any task they are confronted with.
Rams are smart, loyal and intuitive.  They will be a friend for life!!
This Candle is a representation of Aries in all forms.  Its bold and soft in the same sentence.  A citrus floral blend with the perfect amount of spice.  There are a few amazing crystals within the candle specifically for an Aries to enjoy.
100% soy wax and hand poured. 
Just a few left. Order soon.