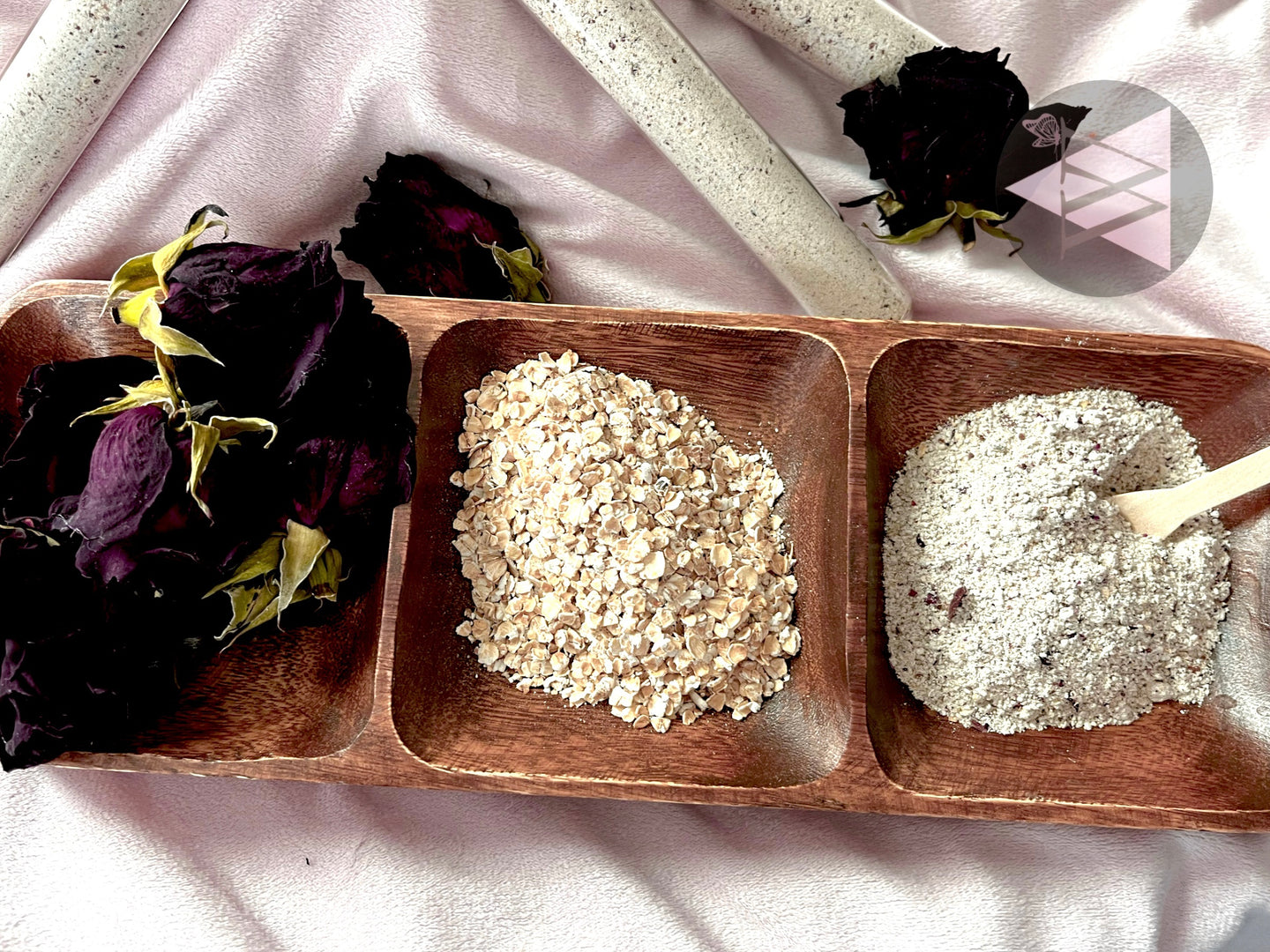 Rose Be Calm face Cleansing powder
Well-Phoria
Description

Rose Be Calm Face Cleansing powder

A gorgeous organic cleansing powder to use on your face.

Made from organic grains, Bentonite Clay, Organic Botanical's, powdered milk

Great for all types of skin.

Rinse Face with Warm water

Mix, quarter sized amount of powder with a little water**to form a paste, which would be used as a scrub, Adding more liquid will then allow it be used as a daily cleanser

In an upward circle motion, gently massage cleanser into skin by moving from chin up to forehead then remembering to get the neck at the end . Rinse with cold water

**other liquids include, coconut water, apple cider vinegar, seltzer water, / mashed avocado to create a mask. leave on for 10 minutes. rinse with cold water.