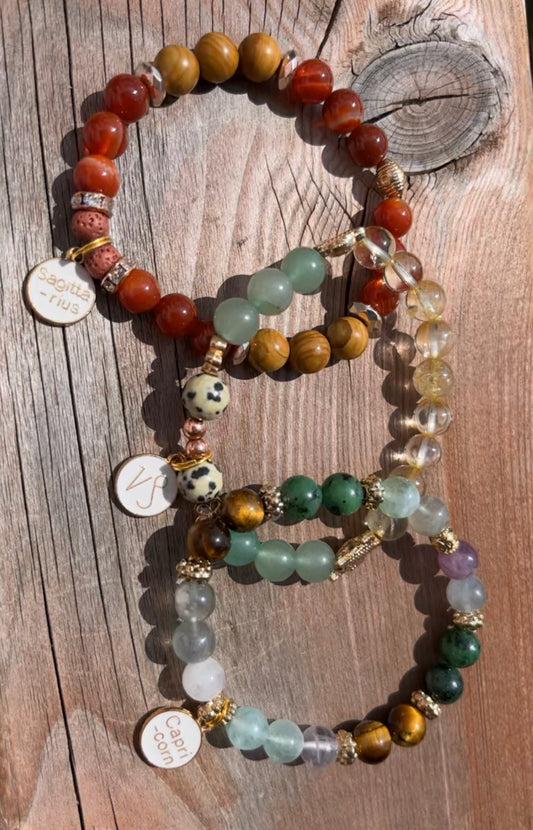 Crystal Healing Bracelets
Well-Phoria
Description

Beautfiul hand theaded semi-precious crystal healig bracelets.

They arent your every day crystal bracelets.  These are each specifically paired with crystals to enhance your energy as it is worn.  Each bracelet is made to be comfortable and there are different styles and sizes.

They can be worn stacked, used like a bangle to dress up an outfit (and make your vibe glow) or to simply wear when you just want to feel a connection to energy.