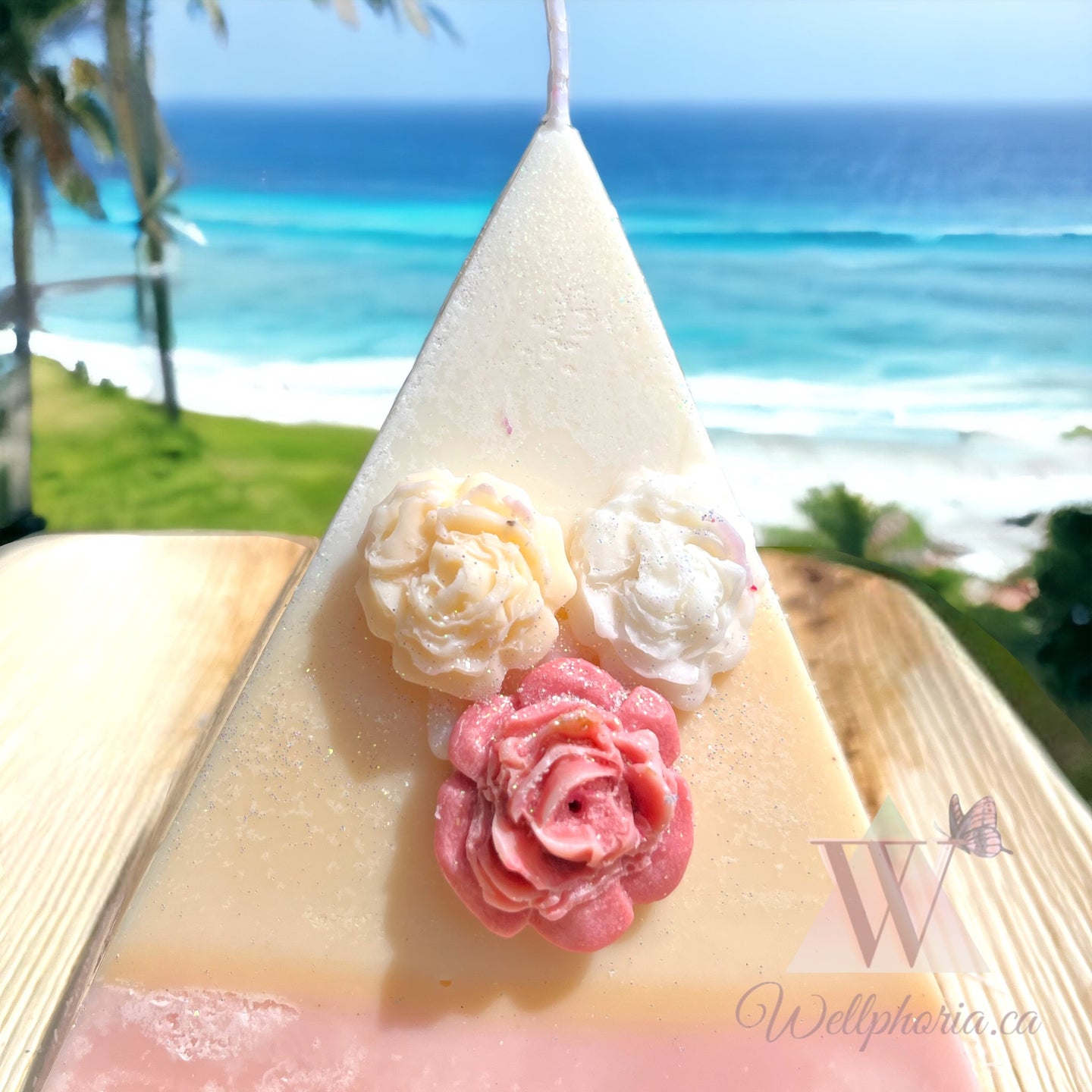 Summer Solstice
Well-Phoria
Description

Tri connection Pyramid Crystal candle -Triple intention Crystal Candles 

Summer Solstice 

with the passing of Imbolc, summer is in full swing. Each Pyramid is intuitively crafted using aromatherapy and infused with many gorgeous crystals. 
Each pyramid is a one of a kind. Each layer is a different scent pallet that works perfectly for whatever your intention is. 
100% Soy wax and hand crafted while doing Reiki through the candling process. 
Just a few left. Order soon.